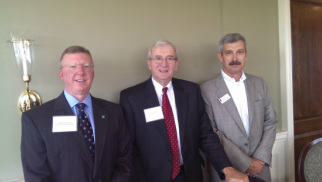 July Speakers: David, Billy Ray Burkett, Clark Hungerford
In July, RMA Atlanta hosted a Credit Risk Panel on Credit Approval. The lesson was: "How to get them approved, but stay safe."

The panel featured Billy Ray Burkett, Sr. Credit Officer with Bank of North Georgia, David Edwards, Chief Credit Officer with Community & Southern Bank, and Clark Hungerford, Chief Credit Officer with Vinings Bank. The panel was moderated by Ms. Terri Bunten Guthrie, Executive Vice President with First Landmark Bank.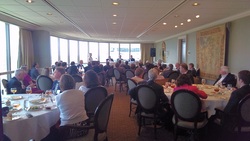 We had a great turnout to hear our panel of experts discuss the Loan Approval Process, and address things that lenders need to do and mitigate in order to get their loans approved while striking the appropriate Credit Risk Balance to protect the bank's portfolio.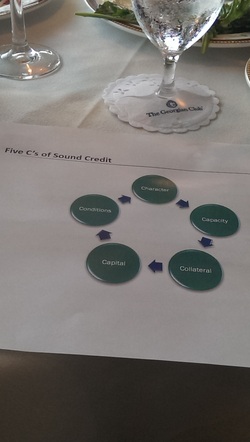 The lesson learned also included the Five C's of Sound Credit as presented by Mr. Edwards:

* Character
* Capacity
* Collateral
* Capital
* Conditions