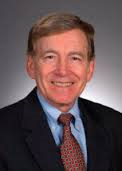 As senior credit policy officer, Dev is responsible for developing, implementing, and administering credit policies for SunTrust's wholesale lines of business (LOB) and sub-LOB's--commercial, commercial real estate, middle market, leasing, asset-based lending, corporate investment banking, capital markets, and private wealth management. He also spent three years as a credit risk manager in SunTrust's Florida commercial lending and corporate investment banking areas, respectively.

Prior to SunTrust, Dev was chief credit officer for Barnett Bank's Palm Beach market. Besides stints at other banks in South Florida, Orlando, Kansas City, and Central Ohio, Dev's experiences outside of banking include CFO of a Honolulu construction company, combat engineer officer in the U.S. Army, and college economics lecturer in Hawaii, Missouri, and Florida.

Dev is a past national RMA president, past president of RMA's Florida chapter, former national RMA board member and former national chair of RMA's credit division council. A graduate of Ohio State University and the Stonier Graduate School of Banking, he earned his M.B.A. from the University of Hawaii.

Dev has written many articles on financial and credit analysis for RMA's Journal as well as other professional journals in the risk management and financial fields. He is the author of Analyzing Construction Contractors. Dev also speaks on lending, credit and enterprise risk related topics at banking industry conferences, seminars and schools for the RMA, ABA (American Bankers Association), FFIEC, OCC, FDIC, Federal Reserve Bank, SBA, AICPA, and the IMA (Institute of Management Accountants). He represented RMA on FASB's Blue Ribbon Panel on accounting principles for private firms, and he currently serves on FASB's Private Company Resources Group.