In March 2015, RMA Atlanta took a break from our typical discussions regarding risk management, regulatory changes, market analysis, etc, to take a peek into various technological innovations being implemented by several banking institutions in 2015. The speaker, Mr. Addison Hoover with the Branch Innovation team of NCR Corp, also provided insight about innovations and technology that will transform the Branch Banking of tomorrow and dabbled into what the future might hold for traditional brick and mortar facilities. Thanks, Addison!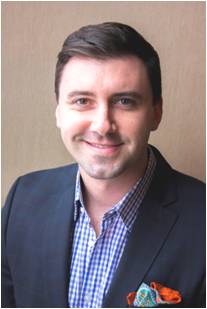 Addison C. HooverGM - Branch Transformation Marketing
North AmericaNCR Financial Services
Addison Hoover is the GM for Branch Transformation Marketing in North America. His responsibilities currently include strategy alignment and sales enablement for NCR's high-growth branch transformation business.
A strategic, innovative, and engaging thinker, Addison has collaborated with, and presented to, hundreds of the world's top brands from an array of business verticals, including hospitality, travel, retail, and financial. With a background in sales and marketing at technology leader NCR, Addison has a demonstrated ability to connect the dots across complex technological concepts and forward looking strategies, with particular focus on customer experience and design, retail channel distribution planning, and self and assisted service innovation.
Addison is a graduate of the University of Dayton, where he earned Bachelor of Science degrees majoring in Finance and Entrepreneurship.