Thank you to
Mr. Tom Dujenski
and
Mr. David Gibbons
from
Alvarez & Marsal
for a discussion on emerging trends in enterprise risk management that focused on:
Heightened Risk Management Expectations of Supervisor
Insight into the New Risk Management Standards of the OCC
Supervisory Hot Topics in:

- Compliance and BSA
- Vendor Risk Management
- Cyber Security
Click here
for a link to the presentation.

Thomas Dujenski is a Managing Director with Alvarez & Marsal Financial Industry Advisory Services in Atlanta, with more than 31 years of leadership experience in the regulatory arena and financial services industry. He has assisted many banking organizations in resolving complex challenges associated with the financial and economic turmoil of the past few years. He focuses on working with financial institutions to develop bank-specific, action-oriented strategies to create successful problem resolutions.

Mr. Dujenski has extensive knowledge of bank regulation, strategic planning, program management and business performance improvement. His experience includes troubled bank remediation and regulatory relations, enterprise risk management, regulatory compliance risk management, and regulatory due diligence and post-acquisition regulatory support.

Before joining A&M, he served with the FDIC in a variety of key executive leadership positions, including Regional Director of the Atlanta Region and Dallas Region operations. In his Atlanta role, he supervised nearly 1,000 institutions in seven states with assets totaling over $1 trillion, leading a staff of over 600 employees.

During the recent financial crisis, the FDIC asked Mr. Dujenski to lead the Atlanta Region, which had the highest number of troubled and failing banks in the nation. He supervised programs for risk management, compliance, CRA, fair lending, information technology, capital markets, trust, fraud, bank secrecy act, accounting, and loss share. He was also responsible for managing the largest state non-member bank in the nation through a continuous examination program, as well as several other large banks.

He has worked with some of the largest technology service providers in the U.S., handling numerous compliance issues, including fair lending and unfair and deceptive practices. He helped to resolve complex issues during the banking crisis involving technical and sensitive matters. Other FDIC positions include: Deputy Regional Director Kansas City Region, Acting Executive for Regional operations in San Francisco and Chicago Regions. During the financial downturn of the late 1980s and early 1990s, he was involved in several complex and troubled bank examinations, including serving as the Deputy Managing Agent of a $2 billion insolvent savings and loan.

Mr. Dujenski has appeared before Congress on matters of regulatory policy and bank supervision and has extensive experience in criminal and administrative hearings, including significant testifying experience. He has represented the FDIC at numerous media and outreach events across the globe, including on subcommittees of the Basel Committee on Banking Supervision and the Financial Stability Institute. He frequently speaks on banking, bank supervision and regulatory issues at industry conferences and trade associations.

He earned a B.S. in finance from State University of New York (Fredonia), an MBA from St. Bonaventure University, and graduated with distinction from Stonier Graduate School of Banking, University of Delaware. He also graduated from the Federal Executive Institute and the Senior Managers in Government program, Harvard University, John F. Kennedy School of Government, Executive Education.

Mr. Dujenski is a Certified Fraud Examiner (CFE), a Certified Anti-Money Laundering Specialist (CAMS), a Certified Forensic Interviewer (CFI), and a Certified Regulatory Compliance Manager (CRCM).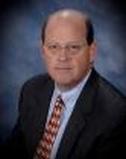 David Gibbons is a Managing Director with Alvarez & Marsal Financial Industry Advisory Services in Chicago, specializing in all aspects of Enterprise Risk Management (ERM). He possesses a unique blend of public and private sector experiences, as a bank regulator, a practicing Chief Risk Officer and financial services consultant.

He brings more than 36 years of public and private sector experience in banking and bank regulation and is widely recognized as a leader and expert in matters relating to bank supervision, regulatory relations and troubled institution remediation, ERM and credit and compliance risk management activities.

Most recently, Mr. Gibbons was a Managing Director and Coordinator of Enterprise Risk, Enforcement Advisory and Credit Risk Services for Promontory Financial Group, where he served for five years. There, he advised banks, thrifts, private equity and other financial firms in the areas including: troubled bank rehabilitation and regulatory relations remediation, ERM program and component evaluation and development, credit and whole bank due diligence; liquidity contingency funding and capital plan development.

Prior to that, Mr. Gibbons was the Chief Risk Officer for HSBC Holdings for North America from 2004 through 2007. There, he led the implementation of advanced risk management practices and programs to include advanced credit and operational risk management approaches (consistent with Basel II), economic capital, and enterprise risk reporting to management and board members. He also represented HSBC North America with regulators (The Board of Governors of the Federal Reserve System and Office of the Comptroller of the Currency), rating agencies, significant trade associations, and "the hill," and he served as Chair of the Enterprise Risk Management Group for the American Bankers Association and the Chief Risk Officer Roundtable of the Risk Management Association.

Before HSBC, Mr. Gibbons served in several senior-level positions for the Office of the Comptroller of the Currency (OCC) for 27 years. From 1997 to 2002, he served as Deputy Comptroller for Credit Risk where he evaluated credit risk in the national banking system (NBS) and the broader financial services sector, and developed and implemented appropriate supervisory and policy responses.

From 2002 to 2004, he served as Deputy Comptroller of the Currency for Special Supervision (troubled institutions) where he managed troubled bank rehabilitation and resolutions in the NBS, and led the "loss free" resolutions of several of the largest, most complex troubled institutions. Mr. Gibbons also served as the Examiner-in-Charge of Chase Manhattan Corp., Fleet Financial Group and Shawmut National.

Mr. Gibbons earned a bachelor's degree in economics and finance from Alfred University in Alfred, New York. He has been widely published on matters relating to his subject matter expertise.