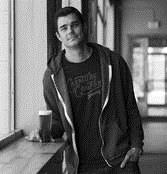 The state of Georgia currently has 28 craft breweries and 15 brewpubs, with more in the works. In October, RMA Atlanta hosted a special event at Manual's Tavern featuring
Mr. Chris Herron,
CEO of
Creature Comforts Brewing Company
. Chris spoke about his experience with financing and discussed the profits, peculiarities, and pitfalls of this unique business.
Creature Comforts has created the biggest buzz in beer in Georgia in recent memory. Its iconic brand Tropicalia sells out in minutes at local package stores and its Athena beer has been at the forefront of the increasing popular sour beer movement.
RMA Atlanta's Octoberfest Event,
Brewing Up Business,
at Manuel's Tavern was a great meeting. Thank you to Creature Comforts for sharing their passion for brewing, and providing us insight into the financial world of micro-brewery lending.
Click here
for a copy of the presentation.
Thank you to our sponsors of the event:
Athens First Bank & Trust, PayNet
and
GLE Associates
(give-away).